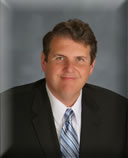 Sam Martin
President, SamTheTutor.com
Sam Martin MA, BSc, IFA, REALTOR™, CDEI, MOT is the owner of SamTheTutor.com, Inc. Sam is one of 500+ Certified Uniform Standards of Professional Practice (USPAP) instructors worldwide. He holds Illinois Certified Residential Real Estate Appraisal and Real Estate Broker licenses. Sam has been teaching appraisal and real estate classes since 1988. He has taught for a variety of institutions, most recently: Harper College, The Chicago Association of Realtors, and Truman College in the Chicagoland area. Sam teaches the GREEN courses created by REBAC, for the GREEN real estate designation.
Sam has taken advanced educational technology courses from the University of Calgary (at a distance), workshops from Sloan-C (the Sloan-Consortium), and the Illinois Online Network (ION), where he received the Master Online Teacher (MOT) certificate. Sam is also working on his Ph.D. in education (specialization in Educational Technology) at a distance from Walden University. Sam holds the CDEI designation from IDECC (www.idecc.org).
Sam, as his alter-ego Haviland Uriza, spoke on a panel concerning Land Valuation at the OpenMLS Metaverse Conference, Oct. 27, 2007. This conference was virtual, and was held in Second Life™. He also appeared on a panel for the International Online Conference (IOC) 2009, addressing issues of online learners and instructors. Sam has also presented at the Faculty Summer Institute (FSI) on the subject: Web 2.0: Integrating Facebook, Ning and a Learning Management System (2009).
The Real Estate Education Foundation (REEF) has awarded Sam the Academic Scholarship for the 2009-2010 and the 2010-2011 academic years. Sam has won two grant from the Association of Illinois Real Estate Educators (AIREE).
Sam holds a patent (#6,606,607 B1) for a business process, which is implemented online using proprietary software.
Sam has fought appraisal- and mortgage-fraud his entire professional life, and has performed investigations for the State of Illinois. He is a member of the Illinois Coalition of Appraisal Professionals (ICAP), the National Association of Realtors™ (NAR), the Illinois Association of Realtors™ (IAR), the Real Estate Educators Association (REEA), and the Chicago Association of Realtors™ (CAR). Sam is on the REEA Publication Committee, and serves on CAR's Education Foundation (CAREF), and on their Education Workgroup. He is also on the Faculty Summer Institute (FSI) Steering Committee. Sam is the REEA representative to the Education Council of Appraisal Foundation Sponsors (ECAFS). He has appeared as a panelist for the Chicago Public School System, speaking to new homebuyers. Sam is the Secretary of the Association of Illinois Real Estate Educators (AIREE).
Sam has been an adjunct faculty member of Axia College (U of Phoenix) since 10/2008. He teaches critical thinking and general Internet studies in an online environment.